Jan Mahaffie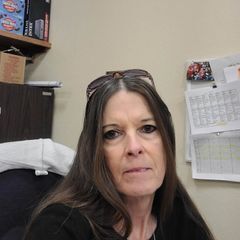 I have worked at the Haven since 2019. I really love working here because I get to see and talk with the residents each day. My favorite part is listening to the stories that they love to share about their lives growing up. I find it fascinating to hear all of the details and try to imagine what life was like back then.
 I do my best to assure that they have good quality, nutritious and delicious meals. I strive to create a wide variety on the menu each week. It is important to keep everyone happy and well nourished. Every day is amazing and fulfilling.
I have lived in Hayden for 32 years. I enjoy summer time activities. I love fishing, riding, boating, camping and spending time at our family cabin with my family.  I love to garden even though I am not a master gardener, I still enjoy it.