Caring People, Caring for your Loved Ones
The Haven offers a caring home and exceptional amenities and programs for adults 55 and older. We understand the complex changes that accompany the aging process and make living alone difficult. These changes often include:
Isolation, loneliness and feelings of depression
Difficulty planning and preparing meals
Difficulty accomplishing yard work, snow removal and home maintenance
Changes in eyesight and hearing
Fears about falling and remembering to take medications and do other important tasks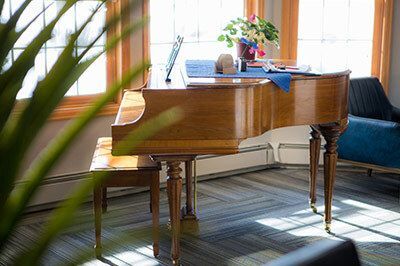 We make the transition to assisted living as comfortable as possible
The Haven provides residents' families peace of mind knowing their loved one has companionship and social interaction, and freedom from worries about personal safety and other aspects of daily living. We are located just 15 minutes from Craig and 20 minutes from Steamboat Springs. Residents come and go from The Haven as they wish.
2023 Monthly Base Rates (Effective March 1, 2023):
Private Room $4,750/month*
Shared Room $4,129/month
This includes Basic Care programs and services:
All utilities and room temperature control
Three meals and snacks each day
Social engagement with neighbors and in the community and daily exercise programs
Housekeeping and laundry, if needed
Medic alert emergency call system
Written Care Plan for each resident
Beauty Shop
Family and friends welcome eat meals for free
* The Haven accepts Medicaid. Please call for details: 970-875-1888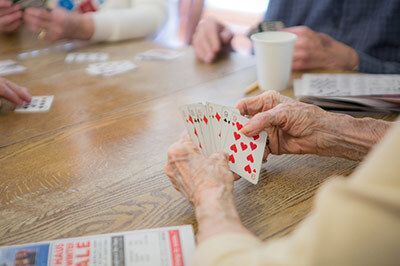 We have options to fit different needs
Each person has different needs and preferences. We offer additional services and care options to make each resident's life at The Haven comfortable, safe and enjoyable. Additional, varying fees apply. Please see our Fee Schedule for details.
Amenity options
Phone and/or cable
Medical appointment transportation
Medication management or assistance (we do not provide medication)
Additional care options
Monthly base rates cover Basic Care programs and services for residents who are able to initiate and complete activities of daily living (bathing, dressing, grooming and other personal care) with minimal supervision*. We can provide residents additional supervision and help with daily living tasks. This may include:
Reminders for dressing, grooming, meals or toileting
Stand by assistance with bathing, dressing or grooming
Physical assistance with toileting, cleansing and changing protective garments
Supervision and/or one-on-one assistance during activities
Escorting to meals and/or intermittent assistance with meals.
This care is organized into a tiered pricing system, depending on a person's needs. Please see our Fee Schedule for details.
* The Haven is not a secured facility and cannot meet the needs of individuals who are prone to wandering. For more information, see our Residency Standards.
The Haven adheres to Colorado Department of Public Health and Environment Standards for Assisted Living Residences.
For more information about Assisted Living and other programs at The Haven, please contact Director Adrienne Idsal at 970-875-1888 or aidsal@northwestcoloradohealth.org.