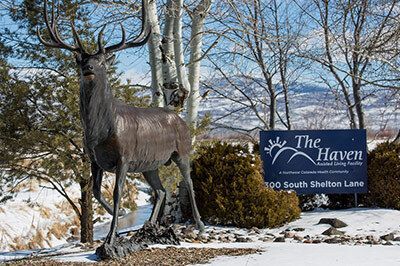 Mission: Provide Assisted Living for seniors 55 years or older who do not require skilled nursing care but no longer can, or want, to live alone.
History: Hayden, Colorado is a small rural community in the Northwest region of the state. As in many communities, there are older adults living alone in their homes who are no longer capable of safely caring for themselves or maintaining their homes. These seniors often are reluctant to relocate to care facilities or to live with family outside the comfort and familiarity of the Yampa Valley, where some have lived their entire lives.
In 1992, a group of concerned local residents began a campaign to build an assisted living residence where seniors could live in a safe environment and receive nutritious meals, help with medication management, social opportunities and other assistance. Backed by strong community support, the project garnered a loan from the USDA, grants and private donations. Peabody Energy, which operates the Twentymile Mine near Hayden, donated the land for the 9,700-square-foot facility, and construction began in the fall of 1995. The Haven opened in July 1996 under the ownership of the West Routt Rural Health Council.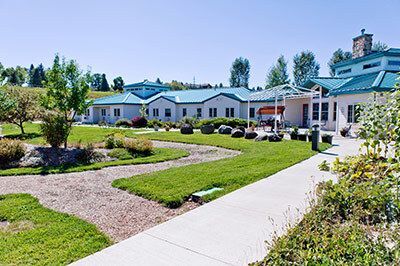 Northwest Colorado Health acquired The Haven in 2005. The nonprofit organization, which provides health services in Routt and Moffat counties, continues to operate The Haven as a 20-bed assisted living community. In 2007, Northwest Colorado Health completed construction of The Haven Community Center, expanding opportunities for exercise classes, programs and social connection for Haven residents and seniors throughout the community. The Haven continues to update and improve its facility to maintain a high quality, comfortable home for residents. Recent renovations include a remodeled common area, LED light installation and new boiler system for energy efficiency.
The Haven employs 22 full- and part-time staff and offers respite care in addition to assisted living services.