Laps for Love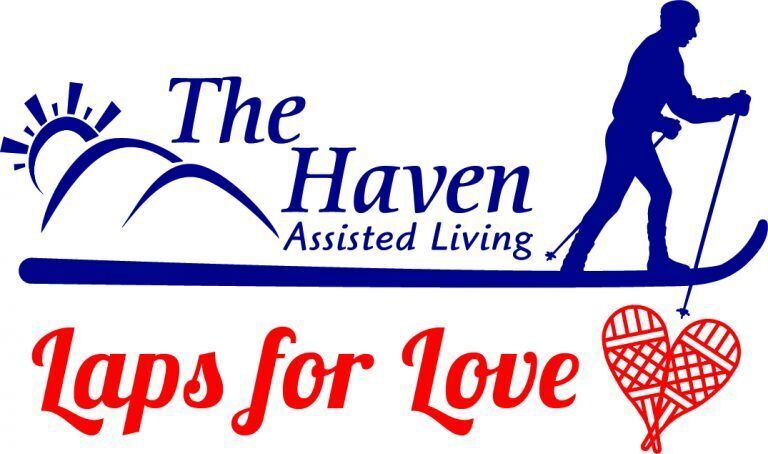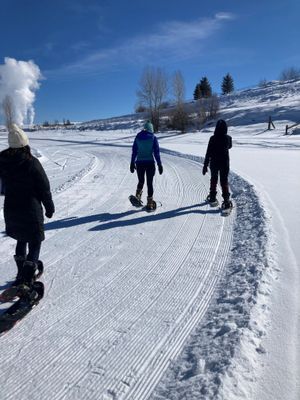 Show some love for the residents at The Haven!
Enjoy our cross country ski and snowshoe track.
Thanks to the Town of Hayden, we have a groomed trail around our grounds that is open to the public throughout the winter. During the month of February, we invite you to come out and snowshoe or cross country ski outside of The Haven for Laps for Love. The first 25 people who sign up to participate will receive a goody bag and will be entered to win great local prizes!
Show our residents support; they love watching community members enjoy the track outside their windows! It is free to participate in Laps for Love, but donations are appreciated. Suggested donation is $10. Participants are invited to stop in and have a cup of coffee or hot chocolate with our residents at The Haven after their laps!
Participation includes:
Access to the Cross Country ski and snowshoe track at The Haven
Goody bag for the first 25 people that sign up with great local items 
When you sign up, you will be entered to win great prizes for one of the following!

most laps completed (single)
most laps completed (family)
most laps completed (youth *under 18)
most days completed

Be sure to stop in after your workout - Laps for Love participants are welcome to stop in and enjoy a cup of coffee or hot chocolate with residents at The Haven! Please come through the main entrance and stop by during daylight hours (8am-6pm).
Send words of encouragement or a nice note in your sign-up form and we will share your message with our residents on a heart.
Opportunities to win additional prizes when you log your laps in our Google Doc tracking form.
Unable to physically participate? Make a donation or leave a message through our regular Contact Form here.
Open House & Laps for Love Wrap-Up Event - 2/28
Join us for an Open House at The Haven - Tuesday, February 28 from 3:30-5pm! Community members, partners, resident families and Laps for Love participants are invited to come together for a fun afternoon as we wrap up our Laps for Love event and enjoy a social hour with our residents.
Do a few final laps around our track or just stop by to visit and have fun. We'll have a hot chocolate bar, live music, activities and crafts for all ages, and free cardiovascular screenings for American Heart Month. Laps for Love winners will be announced, as well as the grand prize drawing! 
Thank you to our in-kind sponsors!