Adrienne Idsal, LSW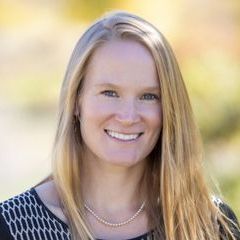 My name is Adrienne Idsal and I am honored to be the Director of The Haven Assisted Living. I truly have my dream job getting to work with and lead an incredibly compassionate, dedicated, intelligent, and supportive team. It is the people that make The Haven such a special place and as soon as you walk in The Haven's door you will get a sense for what I'm writing about. On any given day you can see how much connection and purpose there is in the daily lives of the older adults that live here – there might be residents helping in the kitchen, some longtime friends sharing a cup of coffee by the fire, a caregiver holding a resident's hand and listening to their life story, a family member playing cards with their loved one, or someone from the community playing the piano for a group of residents. Ensuring that our residents are able to live a meaningful life is the ultimate goal in everything that we do and we are constantly finding ways to both improve and excel at this. The Haven has a great reputation for good reason, and that is thanks to the wonderful people that work here as well as the longtime Yampa Valley residents that live here.
I received my Masters in Geriatric Social Work from the University of Texas at Austin, and studied undergraduate at The University of Notre Dame. I worked as the Home Health and Hospice Social Worker for Northwest Colorado Health prior to becoming the Director of The Haven. I have always had a passion for working with older adults and through my work at The Haven I am filled with a greater sense of purpose and meaning. I feel very blessed to work as a leader within Northwest Colorado Health, who owns and operates The Haven.
When I am not working I love spending time with my husband, Barclay and our Australian-Shepherd, Hayduke. Fly-fishing, camping, running, cooking, playing cards, skiing, and doing crosswords are some of my favorite pastimes.